Costa Rica "On The Fly" Big Game Charters, Fly Fishing, Kayak, Inshore & Offshore

WE CATCH FISH
Since 1992 we have specialized in sport fishing trips to Costa Rica with a niche for fly and light tackle anglers although we are excellent at bottom fishing and live baiting.
Our trips are turn key and we take care of everything upon arrival in country. 
After fishing out of Quepos and the Los Suenos Marina for many years we moved to the Osa Peninsula for its amazing offshore and inshore fishery located nearby and without the crowds.
You will find a variety fishing itineraries to fit many budgets and the ability to choose or combine, offshore, inshore, and kayaking, with the use of diesel boats, outboard boats and sea kayaks.  
"Captain Jeremy, Court and I had a fabulous time fishing with you and Marvin those four days -perhaps the best ever.  Your knowledge of the area, the fish, the techniques, boat handling, combined with your energy and enthusiasm is without comparison.  We have fished all over the world - and you really stand out!   We will be back to explore other areas with you - but can't imagine anything better.

Rich Sutter, Brookline, MA
We have close twenty years of experience living, fishing and arranging travel to Costa Rica and look forward to getting you set with a great adventure travel or fishing trip to our neighborhood!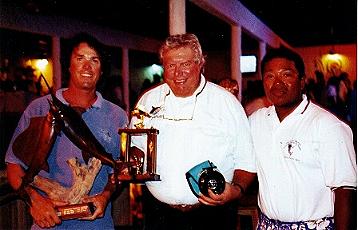 Winner Billy Pate Invitational Fly Tournament - Top Captain & Top Angler
We are legitimate specialists that come highly recommended and fish more fly and light tackle days than other boat in country accumulating thousands of days of local knowledge and experience.
Our captains are proven and well respected and crews passionate and experienced blue water fly fisherman who understand the nuances of building a clientele of happy repeat customers.  We do not fish for their numbers and egos but fish to provide the angler an enjoyable, productive learning experience.  
We are proud to say that all our crew members have tournament wins as either captains or mates and want you to catch fish and achieve your dreams.
Experience on the water is key to productve days. When the fishing is slow our captains have thw additonal knowledge to make something happen.
Many captains in Costa Rica prefer the easy route and head offshore and troll everyday. Fly fishing is difficult, inshore fly especially, live baiting also takes a lot more work.   Our guys love to be diverse and sklilled in all facets of Big Game fishing.
Our crews take pride in their work, pride in the equipement and pride in their boats.   Fish owner operated... The experience is better.
http://www.costacaptain.com/index.php/testimonials